Current Light Flashes
The official voice of West Florida Electric Cooperative:
August 2023
Classifieds - August 2023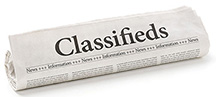 Animals/Livestock
Pharoah, Tennessee Red and Bob White Quail, beginning at $2 each, price varies by type and age; 850-326-1966.
Plymouth Rock chickens, 2 months old, $8 each, with or without pen, $250; 850-557-1629.
Red Angus/Simm Angus bulls; Black Simm/Angus heifers, w/papers; 850-573-0949.
German Shorthair Pointer, AKC registered; 850-693-5001, Archie Jones.
Shih Tzu puppy, 1/8 toy poodle, boy, black/tan, silky hair, exuberant personality, inside only, uses puppy pad, stocky build, plays constantly, adorable, 4 months, needs last booster and rabies, hardy and healthy, to loving home, $575; 850-768-0556, text please.
Home/Farm
Sleep Number king bed & headboard, $200; wood breakfast table & 4 chairs, $150; 850-226-3422.
Kubota TG180 lawn mower, 54" cut, diesel, power steering, $2,800; 850-263-6550, no texts.
Wicker table with 30"glass top, 4 wicker armchairs, $40; 850-547-3362.
American Drew glass top dining, 6 chairs, buffet cabinet w/silverware; setup corner China cabinet w/light, $1,200 OBO; 850-624-3493.
Miscellaneous
Shureflo 12V on-demand 3.0 GPM 55PSI RV water pump, like new, $60; 850-260-0248.
Honda 5 HP pressure washer, new tires, spray gun, 25' of hose and all nozzles, works fine; 850-573-5117.
Large Igloo dog house, $15; post hole diggers, $15; 850-847-4639.
Buzz Around XL mobility scooter by Golden, less than two hours use, like new, $750; 850-956-4287.
Multiple Listings
Square bale annual peanut grass hay, 5x5 rolls; walk-in cooler; 850-263-3427.
Homemade/handmade quilts, lap quilts, baby quilts, twin, full or queen; 2 used bathtubs to be used for water or feed troughs, great price; 850-547-3649.
Grain wagon; 3-horse slant trailer; barrel, roping, pleasure saddles; tack; utility trailer; T-post; rolls barb wire; 850-592-2494 or 850-209-8532.
Kubota tractor, 50 HP, like new, many extras, barn kept, grapple, bucket & many extras, w/trailer; two table saws; 850-557-9905.
Real Estate

Tiny house, will sell with or without land; 850-693-3756.
Recreational Vehicles
2015 Jayco Eagle half ton towable 5th wheel, rear living w/leather upholstery, Anderson hitch included, $26,000; 850-508-2041.
Vehicles
1997 GMC Sierra SLE, runs great, $4,500 OBO; 334-796-0287.
2004 Jeep Wrangler Rubicon, 4.0 liter engine, excellent condition, 47,237 miles, $15,000; 850-625-2899.
Wanted:
John Deere 5320 shop manual; 1971 Monte Carlo front bumper for fair price, have a 1970 Monte Carlo bumper, will trade or buy; 850-547-0448 or 850-373-3709.
Horses; ponies; mules; donkeys; 850-592-2494 or 850-209-8532.
150-500 acres pasture land in Holmes or Washington County; 850-234-7070
Penny through dollar coins, loose, in jars, collections and estates, buy, trade or sell, honest; 850-326-3437.
Antique firearms, WW2 German and Japanese items; 850-451-5263 or email: wildlifemexico911@yahoo.com.
License plates from any state, mainly Florida, prior to 1980; old motorcycles or parts prior to 1960; 850-557-7030, Greg.
Old Craftsman wood planer, running or not; 850-703-9134, leave message.
Free:
Treadmill, runs great, must pick up; 334-796-0287.