Current Light Flashes
The official voice of West Florida Electric Cooperative:
April 2023
Making a Change that Pays: HVAC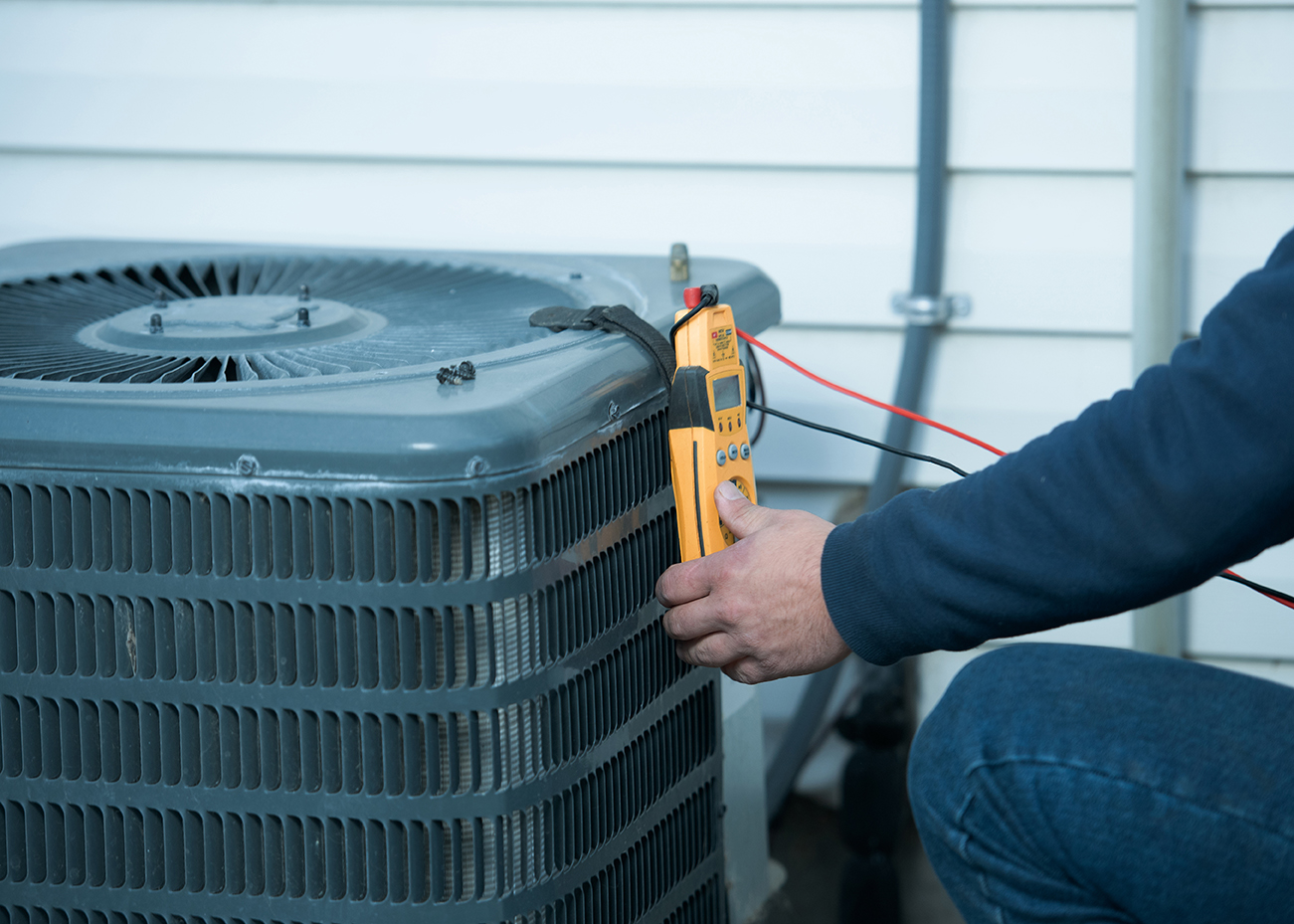 Most people don't think about their heating and cooling system until it isn't working.
But since your heating and cooling system is the highest contributor to your energy bill, you might consider giving it a second thought when looking for ways to trim costs.
If your unit is more than 10 years old, needs frequent repairs or has trouble keeping a constant temperature, it's time for a replacement. West Florida Electric Cooperative (WFEC) is here to help guide you through that process, and we also offer rebates and low-interest financing to help ease the financial burden.

Heat Pump 101: Despite their name, heat pumps do a lot more than heating. They also provide air conditioning and humidity control. The cooling efficiency for heat pumps is measured by SEER (Seasonal Energy Efficiency Ratio) – the higher the SEER, the higher the efficiency. The heating efficiency is measured by HSPF (Heating Seasonal Performance Factor) – the higher the number, the better. When considering which heat pump is right for you, be sure to ask your dealer about the unit's efficiency metrics.

Sizing is also important when purchasing a new unit. If a heat pump is oversized, it will not heat or cool effectively, increasing your energy usage. Similarly, an undersized unit will run more to maintain a constant
temperature and cause higher power bills. Before you purchase a new unit, ask your dealer to perform a calculation to determine the right size for your home. This calculation takes into consideration your home's foundation, wall thicknesses, insulation values, windows, air filtration and more.

Maximizing Efficiency: Because they are hidden in your attic or crawlspace, it's easy to forget about duct work, yet problems could lead to higher energy bills or even negate the savings from upgrading to a high-efficiency heat pump. Ducts distribute airflow from your heating and cooling equipment to your entire home. Cracks in the seams and missing or damaged sections of ducting allow air to escape, causing your unit to work harder and increasing your energy bill.

Repairing or replacing duct work is usually best left to professionals. You may even qualify for a low-interest
Home Energy Efficiency Loan to finance the cost.

We're Here to Help: Since purchasing and maintaining a new heating and cooling unit is a costly investment, WFEC's Energy Efficiency Loan Program can help ease the financial burden. Members who qualify for a low-interest loan can finance up to $20,000 for up to 10 years when purchasing a new high-efficiency heat pump.

Members who live in a site-built home and purchase a dual fuel or mini-split system may also qualify for a rebate to help cover the cost. Manufactured home-owners who are upgrading from an electric furnace to an air source, dual fuel or mini split system are eligible for a rebate as well.

For more information about these programs and services, and to see if you qualify, contact Rhonda Byrd-Lee at 800-342-7400 before you complete the purchase.