Current Light Flashes
The official voice of West Florida Electric Cooperative:
June 2023
Powering Up Generators Safely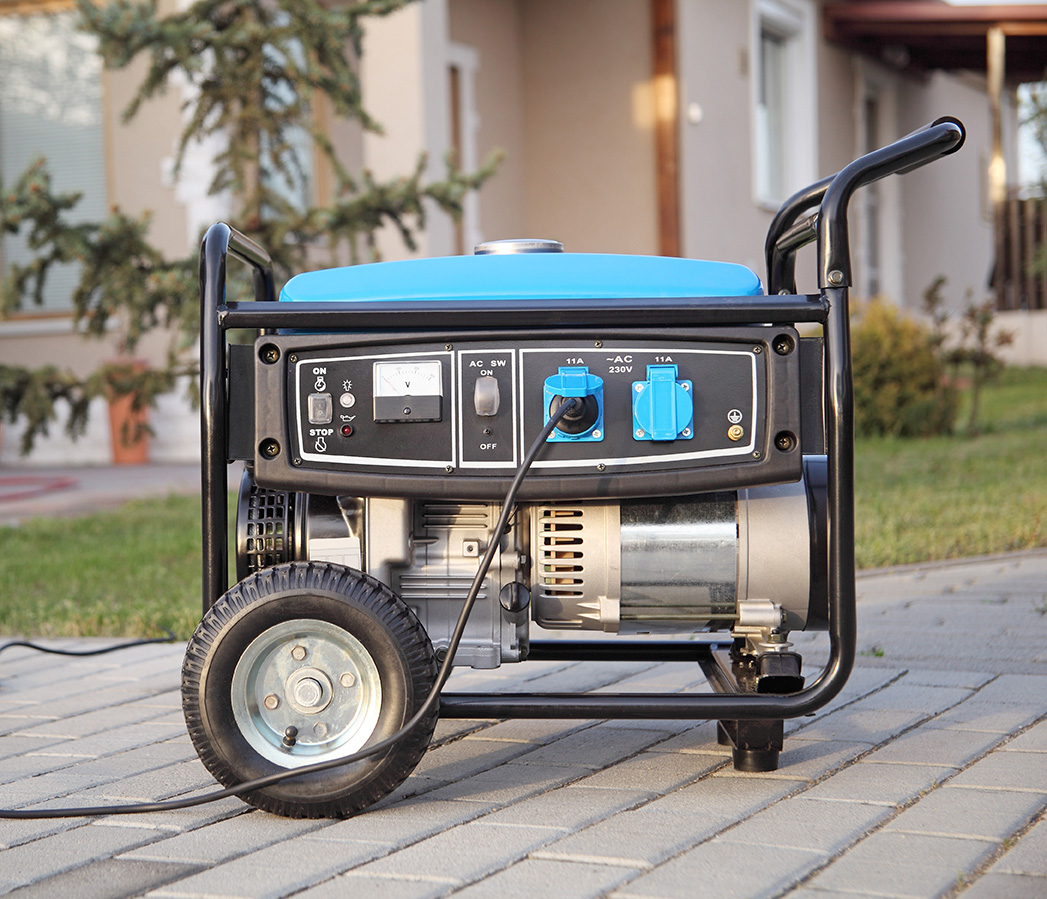 Having a generator to power your home during an outage can be a lifesaver. But if not used correctly, a generator can end your life or the lives of those restoring your power. We want to help you use this equipment safely.

First, select a qualified vendor or electrician who can help you determine whether a portable or a permanent generator is best for your home. Unless you're a licensed electrician, installing a permanent generator is never a DIY project. This type of generator must have a transfer switch that prevents energy from leaving your generator and going back out onto the utility's electrical equipment, or "back feeding." That's why West Florida Electric Cooperative (WFEC) recommends the GenerLink Transfer Switch. It's a way to safely connect a portable generator to your home in minutes. The GenerLink device is installed behind your electric meter and delivers power directly to your breaker box, eliminating the hassle of running power cords through your home. It is:
• Always installed, use it when you need it
• Requires no re-wiring or subpanel
• Compatible with 200 Ampere service or less
• Takes 30 minutes to install by utility personnel
• Prevents back feeding
• UL listed meter mounted transfer switch
Interested in learning more about GenerLink? Visit our website (www.westflorida.coop) or www.generlink.com. You can also call 800-886-3837 to inquire about ordering your device today. WFEC does not sell or provide a warranty, service, or repair for the GenerLink, but the co-op will install the device at no cost to members wishing to purchase one directly from Global Power Products. If requested, WFEC will also provide financing for members wishing to purchase a GenerLink. Financing will be for qualified members (only) at 5 percent interest for a maximum of 36 months. A down payment is required and is based upon credit approval with the cooperative.

Back feeding can be fatal to a line worker or others near downed power lines. Only a qualified professional should install your generator and transfer switch and connect the equipment directly to your home's wiring.
If using a portable generator, keep these tips in mind:
• Before using any generator, be sure to read and follow the manufacturer's instructions.
• Operate the generator outdoors in an area with plenty of ventilation, because it gives off exhaust that contains carbon monoxide. This odorless, poisonous gas can be fatal. That's why a generator should NEVER be run in a home or garage.
• Protect the generator and yourself by operating it in a dry, outdoor space. An ideal location is under an open, canopy-like structure on a surface where water cannot form puddles or drain under the generator. Help minimize the risk of electrical shock during moist or wet weather by using a generator only when necessary, and always dry your hands before touching it.
• Avoid back feeding. NEVER plug the generator into the wall. Instead, use a heavy-duty extension cord to plug appliances into your portable generator.
• Turn the generator on before plugging appliances into it. Once the
generator is running, avoid overloading it. Prioritize your needs and turn on necessary appliances and lights one at a time.
• Turn the generator off and be sure it's cool before fueling it.
• Keep children and pets away from generators. Components get hot during operation.

We're connecting you to safety with information that helps protect you and your family. Consider posting these lifesaving guidelines with the generator and in the home.