Current Light Flashes
The official voice of West Florida Electric Cooperative:
September 2023
Realizing Energy Savings through Personalized Energy Audits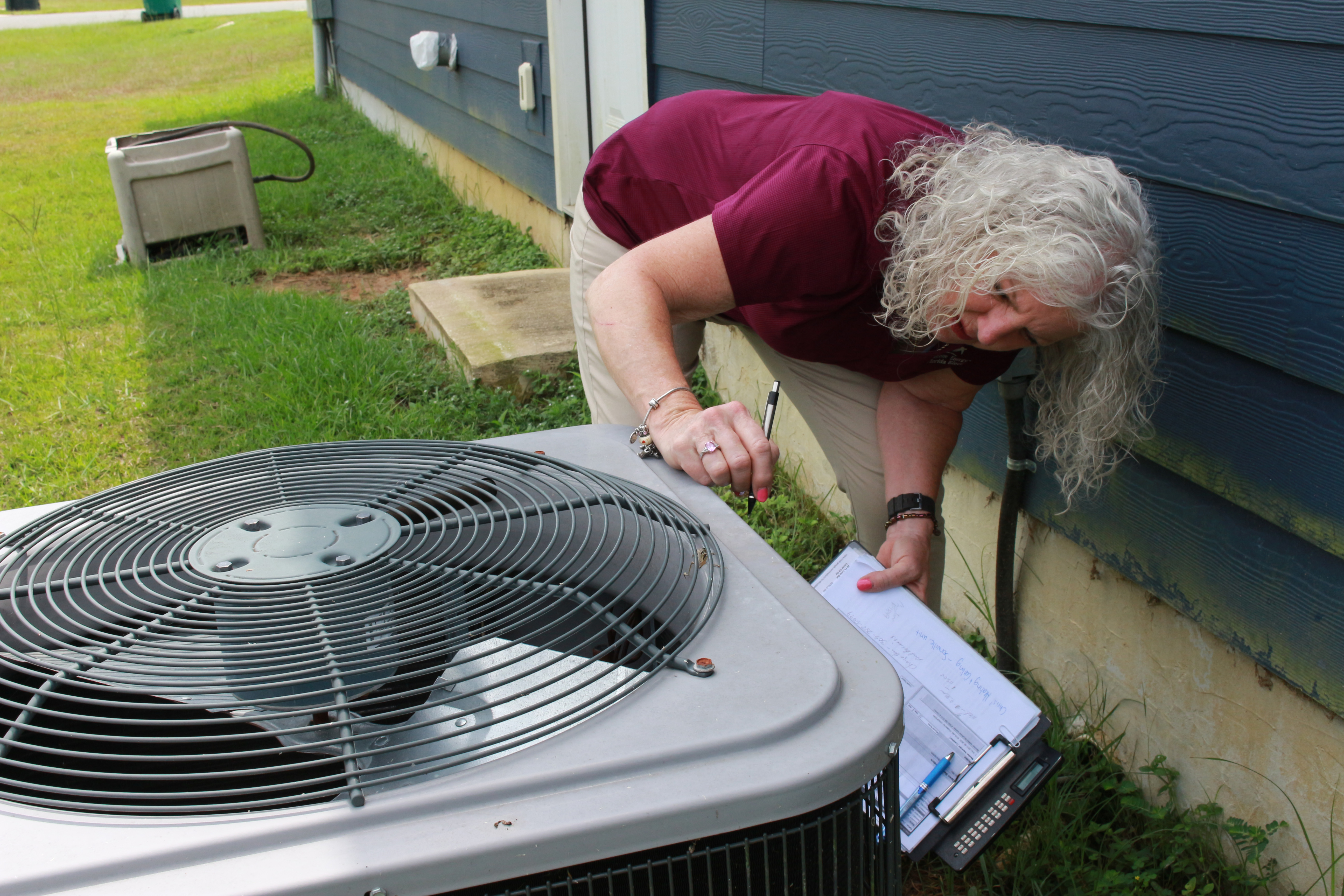 Let West Florida Electric Cooperative (WFEC) help you discover ways to reduce utility bills and energy use as temperatures continue to rise. Whether you are tech-savvy or prefer face-to-face interactions, we have an energy audit that will appeal to you.

Energy audits are an indispensable tool in the arsenal of energy-conscious practices. You can conduct a self-audit, use our online tools, or request an in-person audit. These assessments offer valuable insights into energy use, identify areas for improvement and empower you to make informed decisions that will benefit you and your bottom line.

The purpose of an energy audit is to identify places in the home where energy is being wasted and to prioritize actions needed to fix them. Audits range from do-it-yourself audits to in-person audits conducted by an energy services professional from West Florida Electric.

A self-conducted audit is a good starting point and the information you gather will be helpful to have if you decide to have an in-person audit.

How do you perform your own audit?
• Begin with a simple walk around the outside and inside of your home looking for problems like holes where air can leak in or out and dripping faucets.

• Find and fix air leaks. Focus attention on places where air is leaking into and out of your home. Make a list of places where leaks are occurring as you walk around. Pay special attention to windows and doors. See if you can rattle them (movement means possible air leaks). If you can see daylight around door and window frames – the door or window leaks. Sealing these leaks is easy using weather-stripping or caulk. Consider replacing old doors and windows with newer, higher performance ones. The energy savings potential from reducing air leaks can be as high as 30 percent. Your home is usually more comfortable after air leaks are fixed, too.

• Check insulation levels. See if the level of the attic insulation is at least the minimum recommended. Adding insulation is one of the best energy efficiency improvements you can make – one that can benefit many existing homes.

• Take a look at your heating and cooling equipment. This is the largest energy consumer in your home. Inspect this equipment carefully looking for any obstructions that are near the outdoor compressor unit - this could include vegetation, fallen leaves or anything obstructing the airflow. Make sure to change indoor filters often as well. To help you remember, a good rule of thumb is to change it when you receive your utility bill. Use an energy-efficient temperature setting – WFEC recommends 78 degrees in the summer and 68 degrees in the winter.
• Evaluate your water heater. In most homes, the water heater is the second largest energy user. Check the temperature setting. Keeping it as low as possible will save energy and money – we recommend 120 degrees. You can also easily install a water heater blanket to provide added insulation to the water heater – especially if it is in unconditioned space. Make sure to check manufacturer's recommendations before adding a water heater blanket.

WFEC also has some useful tools on its website (westflorida.coop) that will help you gain better insights to how and when you are using energy in your home. These customized reports based on information you enter and compiled using your actual billing data can identify the largest energy consumers in your home, illustrating just where your money is going. You can also see a comparison from the previous year's expenses and temperatures (which directly impact how much energy you use on heating and cooling – the largest expense for most homes). The tool will also provide tips designed to help you use less energy based on your inputs.

Finally, WFEC offers free energy audits conducted by an energy services expert from the co-op. Any member experiencing an unusually high bill or interested in energy conservation may request an audit. A cooperative representative will come to your home to perform a walk-through audit and obtain additional information using a specialized questionnaire. This information will help the auditor pinpoint problem areas and make suggestions about ways you can reduce your energy bill and energy consumption. These auditors use a variety of techniques (and sometimes) specialized equipment to determine the efficiency of your home. A room-by-room inspection and careful examination of past utility bills are utilized as part of the auditing process. Here are some tips that will help you get the most out of your audit:

1. Make a list of any problems or concerns you want to discuss.
2. Know what type of equipment is in your home: this includes heating & cooling, appliances, etc.
3. Do you have a tankless, gas, or electric water heater?
4. What type of insulation is in your home? What levels of insulation are in your home?
5. What type of windows do you have?
6. What are your typical thermostat settings?

WFEC is here to help if you have questions about efficiency improvements or are experiencing higher than average utility bills (even considering extreme temps). Our energy experts are just a phone call or email away so contact us at 800-342-7400 or send an email to Rhonda Byrd-Lee at rbyrdlee@westflorida.coop for more information about energy saving programs and services available to WFEC members.