Current Light Flashes
The official voice of West Florida Electric Cooperative:
January 2023
Seal Air Leaks to Stop Drafts and Save Money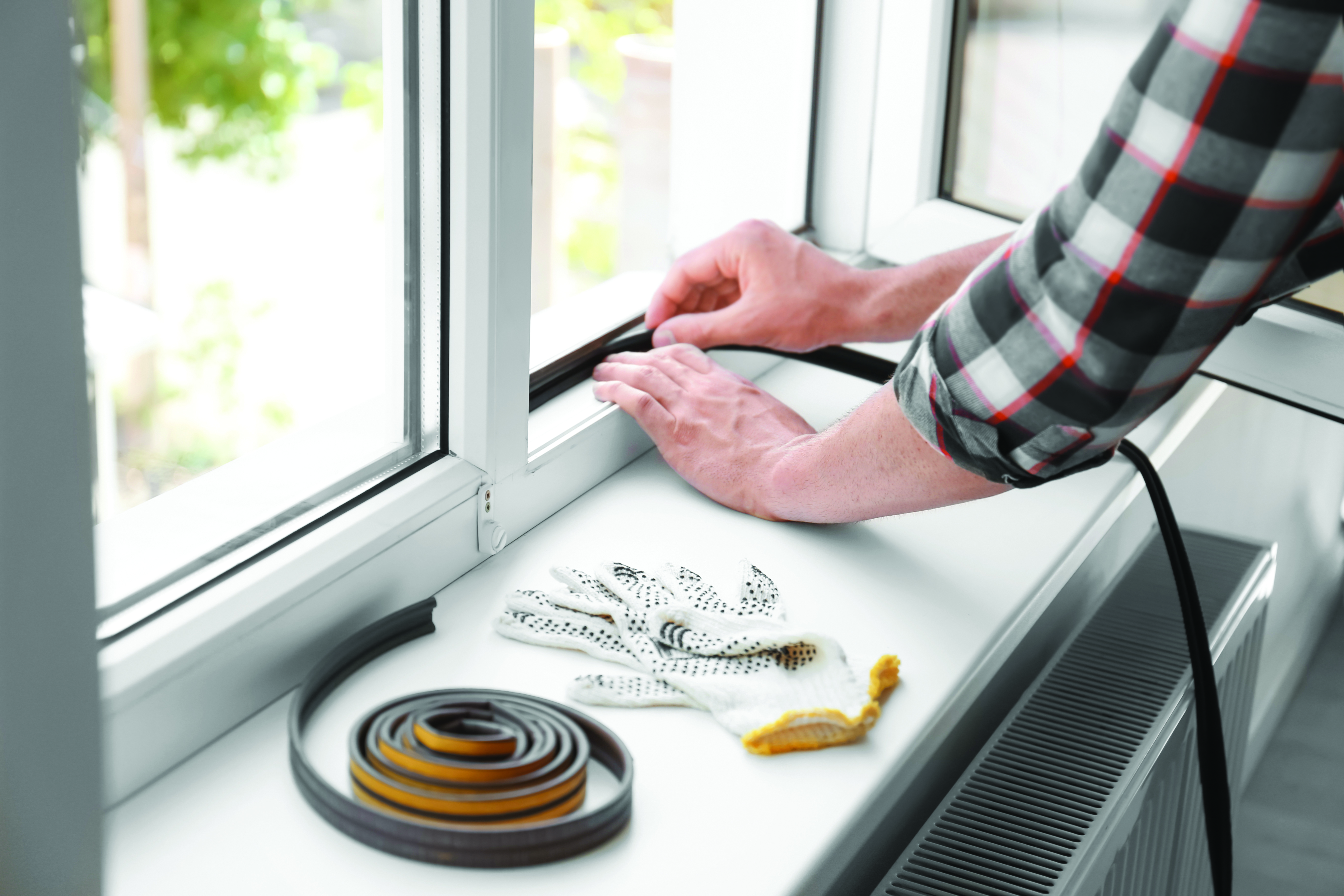 Air infiltration from the home's "envelope" can cause homes to lose efficiency so sealing and insulating its outer walls, ceiling, windows, doors and floors – is often the most cost-effective way to improve energy efficiency and comfort. Sealing air leaks throughout the home stops drafts, blocks air flow and can help you save money and energy.

Many improvements can be made by rolling up your sleeves and tackling problem areas yourself, but you can also hire a contractor who will use tools to pinpoint and seal the hidden air leaks in your home.

You may already know where some air leakage occurs in your home, like an under-the-door draft, but you'll need to find the less obvious gaps to properly seal your home. You can start by conducting a visual inspection outside and inside your home. Here are some things you should look for:

On the outside of your house:
• Inspect all areas where two different building materials meet
• All exterior corners
• Outdoor water faucets
• Where siding and chimneys meet
• Areas where the foundation and the bottom of exterior brick or siding meet.

Inside your home, inspect around the following areas for any cracks and gaps that could cause air leaks:
• Electrical outlets
• Switch plates
• Door and window frames
• Electrical and gas service entrances
• Baseboards
• Weather stripping around doors
• Fireplace dampers
• Attic hatches
• Wall- or window-mounted air conditioners
• Cable TV and phone lines
• Where dryer vents pass through walls
• Vents and fans
Look for gaps around pipes and wires, foundation seals and mail slots. Check to see if the caulking and weather stripping are applied properly, leaving no gaps or cracks, and are in good condition. Check the exterior caulking around doors and windows, and see whether exterior storm doors and primary doors seal tightly. Sealing your home will reduce drafts & eliminate moisture problems caused by holes, cracks, and gaps.
Inspect windows and doors for air leaks. See if you can rattle them - movement means possible air leaks. If you can see daylight around a door or window frame, then the door or window leaks. You can usually seal these leaks by caulking or weatherstripping them. Check storm windows to see if they fit and are not broken. You may also consider replacing your old windows and doors with newer, high-efficiency ones.

Another area to check is the door leading from the outside or garage into the house - this is a common area for air leakage. By installing a door sweep to seal the gap, you can prevent conditioned inside air from escaping while blocking outside air from getting in. This helps keep the indoor living space comfortable. Another place air can infiltrate your home is through outlets and light switches. Use inexpensive outlet gaskets to seal any holes around them. You can also purchase these gaskets for light switches.
Caulking and sealing air leaks is a cost-effective measure that can help save money and energy. These upgrades and improvements to seal your home also qualify for low-interest financing with the cooperative's Energy Efficiency Loan Program, making them even more affordable. Through an agreement with Regions Bank, our members can take advantage of these low-interest loans. This program is available to residential members of WFEC who have received electric service from the co-op for at least income and credit score requirements, and are in good standing with WFEC – meaning they are current on utility payments and have made timely payments for the previous 12 months. This program is offered to owners of existing homes, including manufactured homes. All improvements and repairs must be performed by a licensed contractor to qualify for the loan program. For a list of all qualifying projects, visit www.westflorida.coop or contact the cooperative's Energy Services department by calling (800) 342-7400.