Current Light Flashes
The official voice of West Florida Electric Cooperative:
January 2023
WFEC Provides Energy Education to Local Teachers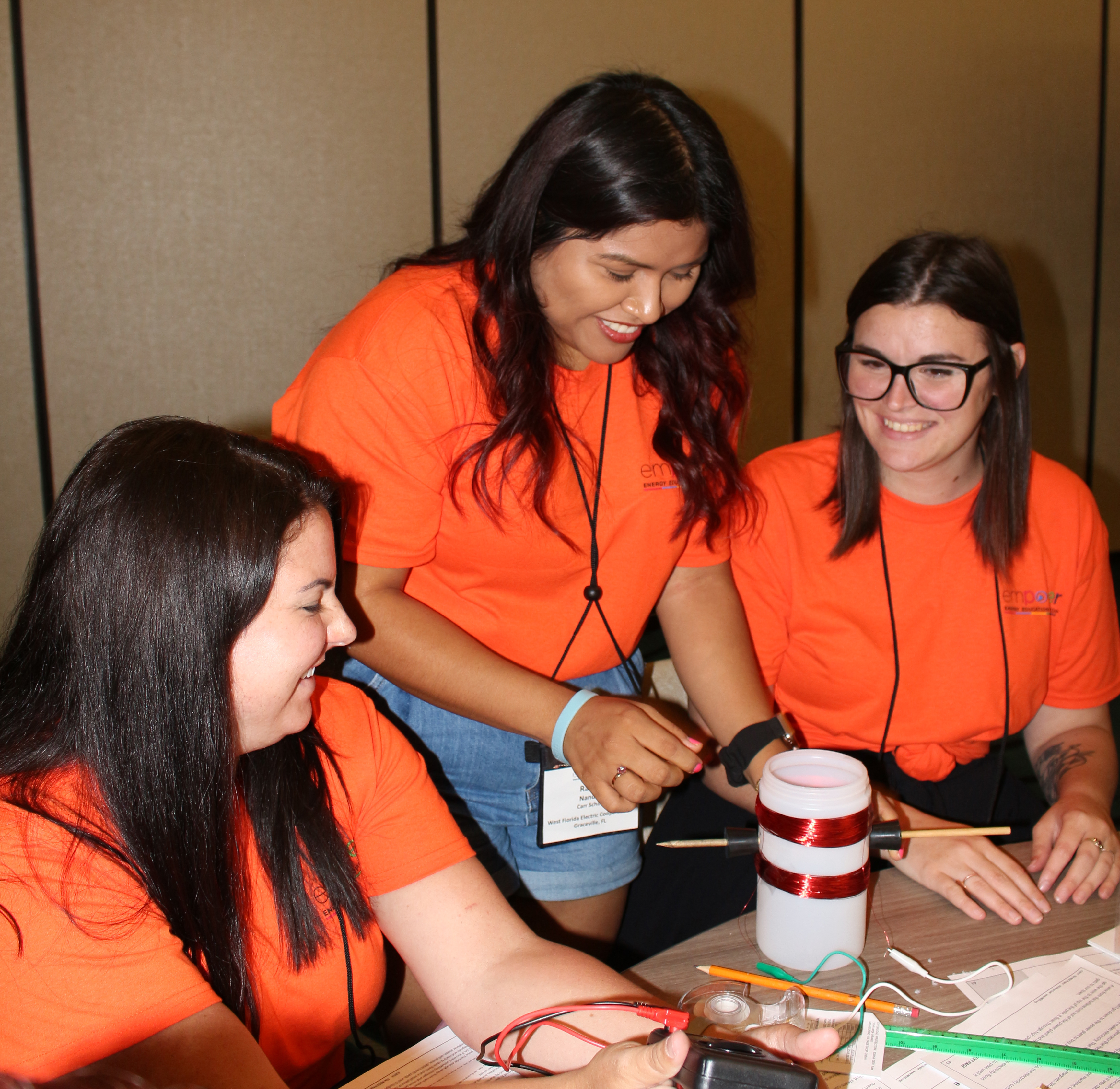 If you're a K-12 educator interested in teaching your students more about energy, EMPOWER is for you. This Energy Education Workshop provides an exciting opportunity to learn about electric generation and distribution with a focus on energy education and fun ways to integrate it into your classroom using curriculum designed for your students.

Join us for two-days of engaging, hands-on energy explorations with curriculum developed by the National Energy Education Development Project (NEED).

Reserve your space now to join other K-12 educators June 4-7, 2023 in Destin, Florida. There, you will learn about the many aspects of energy generation and how electricity is distributed, with a focus on integrating energy education into curriculum for your students, whatever their grade level or learning style.

Energize your classroom with fun, up-to-date resources and curriculum that meet your state's Common Core Standards. This FREE workshop will provide a balanced approach to the science of energy, sources of energy, transportation, electricity, efficiency, and environmental and economic impacts.

Benefits Include:
• Continuing Education Credits for each participant who completes the workshop.

• The workshop registration, event lodging at the Hilton Sandestin Beach Golf Resort & Spa and meals at the event are included.

• Mileage to and from the workshop will also be reimbursed.

• Attendees receive a NEED Science of Energy Kit ($300 value), a class-set of NEED Energy Infobooks (at grade level), access to all NEED Curriculum Guides and supplemental resources.
• Network with fellow educators.

"This was a great conference which provided the opportunity to learn and develop classroom lessons surrounding the energy that is used in every day life. The hands-on experience really helped in solidifying certain points and allowed knowledge to be accessible for all kinds of learners," said Kitana Passmore, a teacher of gifted children at Marianna K-8.
The co-op will provide scholarships for nine local educators to the Empower Energy Education Workshop this summer. If you are a teacher in Calhoun, Holmes, Jackson or Washington County, contact your school district's county office or Candace Croft (ccroft@westflorida.coop) at West Florida Electric for more information. Availability is limited. The deadline to apply is February 10, 2023.