Current Light Flashes
The official voice of West Florida Electric Cooperative:
April 2023
2023 Youth Tour Winners Selected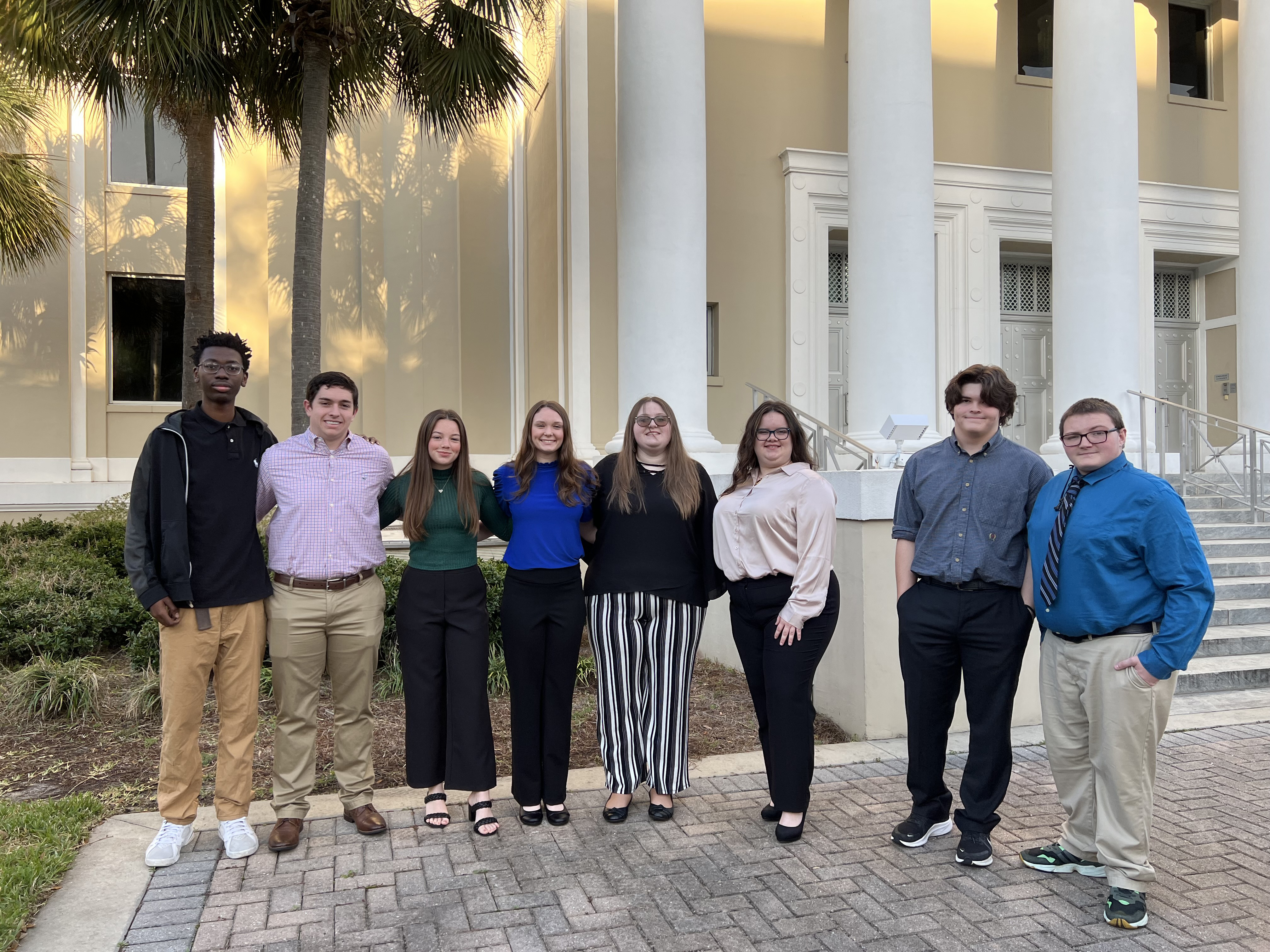 A junior from Graceville High School, Keshawn Daniels, and Malone School junior, Kaycie Rich, were named West Florida Electric's Youth Tour competition winners on March 14. Heather Mears from Blountstown High School was named the alternate. These students have won an all-expenses-paid trip to Washington, D.C. and will represent WFEC on the National Rural Electric Youth Tour taking place June 13-18, 2023. They'll travel with around 30 other students from Florida to meet up with hundreds of other high school students from across the country.

Daniels and Rich also received a $1,000 college scholarship to use at any college, university, or technical/vocational school of their choosing. Nine area students participated in the Youth Tour program this year. They were: Ruby Ann O'Bryan, Altha School; Tyson Summerall, Bethlehem School; Heather Mears, Blountstown High School; Owen Page, Chipley High School; Kenlee Ammons, Cottondale High School; Keshawn Daniels, Graceville High School; Kaycie Rich, Malone School; Valiant Tew, Ponce De Leon High School and Hailey Causey, Sneads High School.

The purpose of the Youth Tour Program is to get students out of the classroom and familiarize them with the utility that brings electricity to their lives. They also get a first-hand look at the activities of our government at state and national levels. This is a great opportunity to meet new people, experience new things and travel.
The Washington, D.C. Youth Tour Program has been in existence since 1957 when co-ops sent students to Washington, D.C. to work during the summer, By 1964, the program caught on, and the National Rural Electric Cooperative Association (NRECA) began to coordinate the efforts of the co-ops. Since then, thousands of young people have experienced this opportunity. WFEC has participated in the Youth Tour since 1979, sending students almost every year since. For more information about the Youth Tour program, visit www.westflorida.coop.