Current Light Flashes
The official voice of West Florida Electric Cooperative:
May 2023
Contact County Agencies to Sign up for Special Needs Shelter Program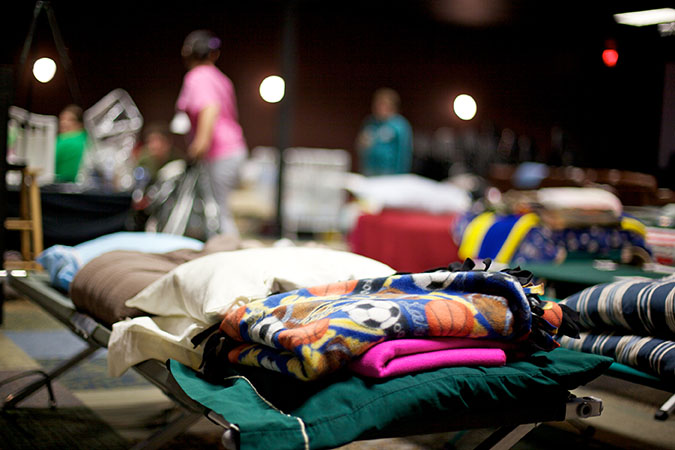 The Special Needs Registry Shelter Program is designed to provide hurricane or disaster related evacuation assistance and care for those without other alternatives. If you need transportation assistance or have a health/medical condition that requires medical attention while at a shelter, you should register for this program. If you are a client of a hospice or home health care agency, you should ensure that they have already registered you into the system. This registration helps the local emergency management agency identify those in need of assistance and plan for resource allocation to meet those needs.

Special Needs Shelters are designed to meet the needs of persons who require assistance that exceeds services provided at a general population shelter. A Special Needs Shelter is a place to go when there is no other sheltering option. Shelters may be activated during an emergency event to provide mass care for people who cannot safely remain in their homes. Special Needs Shelters are intended to provide, to the extent possible under emergency conditions, an environment that can sustain an individual's level of health. If a person is medically stable but needs help with basic tasks or uses an electronic medical device and has no other evacuation options, they should pre-register for a Special Needs Shelter.

Who is eligible to stay in a Special Needs Shelter?
• People with special medical needs
• People whose care exceeds the basic first aid provided at general population shelters
• People with impairments or disabilities who are medically stable and do not require medical care
• People with disabilities are not required to go to a Special Needs Shelter. Some people with disabilities can be safely accommodated in a general population shelter.
The capabilities of each Special Needs Shelter varies based upon a community's needs and available resources. Persons with special needs may authorize emergency response personnel to enter their homes during search-and-rescue operations, if necessary, to ensure their safety and welfare following disasters. This statewide registry provides first responders with valuable information to help them prepare for disasters or other emergencies.

This registration must be updated annually. West Florida Electric Cooperative helps local emergency management agencies get the word out about this program. If you or someone you know has a special condition affecting eyesight, hearing, speech, walking, breathing or an emotional condition and would need assistance during evacuations and sheltering, please contact your local emergency management agency.
All information provided is kept strictly confidential. If you would like to register for the Special Needs Shelter Registry Program, please contact your local emergency management office. Their contact numbers and websites are listed below:
Calhoun County: (850) 674-8075 or www.calhouncountygov.com
Holmes County: (850) 547-1112 or www.holmescountyfla.com
Jackson County: (850) 526-4500 or www.jacksoncountyfl.gov
Washington County: (850) 638-6203 or www.washingtonfl.com

Please keep in mind that completing the Florida Special Needs Registry does not automatically qualify individuals for a special needs shelter. Additional information will be provided by your local emergency management agency regarding evacuation and sheltering options available. For more information on your local options, please visit https://www.floridadisaster.org/counties for contact information.
*All 67 counties in the state now utilize a new electronic format for the Special Needs Registry Shelter Program. Contact each agency to find out how to access this electronic form. You can access the registry online at https://snr.floridadisaster.org. You will need to login, create a password and then access the portal. If you have any questions, or do not have internet access, please contact your local emergency management office.