Current Light Flashes
The official voice of West Florida Electric Cooperative:
July 2023
Empowering Students to Pursue Educational Goals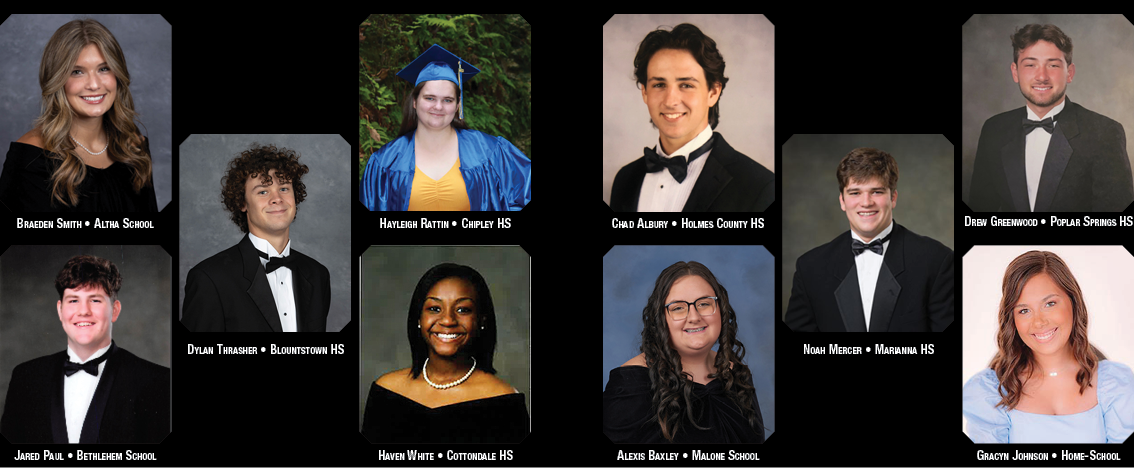 West Florida Electric Cooperative (WFEC) launched a new educational opportunity this year with an update to its scholarship program, offering $1,000 scholarships to graduating seniors from throughout the cooperative's service territory. By providing this financial assistance, WFEC aims to alleviate the burden of educational expenses and create educational opportunities for students in Calhoun, Holmes, Jackson and Washington Counties to pursue their academic dreams.

The scholarships offered by the cooperative are a catalyst for students' academic aspirations, enabling recipients to cover various educational expenses such as textbooks, supplies, or even offsetting a portion of their tuition fees. By lightening their financial burden, the co-op hopes to empower students to focus on their studies.

The co-op's scholarship program is not just about providing financial assistance; it is an investment in future leaders. By supporting these students' potential, WFEC is contributing to a highly skilled and educated workforce.
One of West Florida Electric Cooperative's founding principles as a cooperative is providing educational opportunities to our members and future members. This year WFEC was proud to present ten $1,000 scholarships to graduating seniors from nine local high schools. One scholarship was also awarded to a graduating home-schooled senior. The 2023 West Florida Electric Scholarship winners were:

• Braeden Smith, Altha School
• Jared Paul, Bethlehem School
• Dylan Thrasher, Blountstown High School
• Hayleigh Rattin, Chipley High School
• Haven White, Cottondale High School
• Chad Albury, Holmes County High School
• Alexis Baxley, Malone School
• Noah Mercer, Marianna High School
• Andrew Greenwood, Poplar Springs School
• Gracyn Johnson, Home-school

To qualify, a student's parent or guardian must be a member of West Florida Electric Cooperative. Applicants must also be graduating from a high school located within the cooperative's four-county service area. Applicants must complete an application and submit an essay on an assigned topic.

Scholarship applications for next year will be available in January 2024, so look for announcements in this publication, on the co-op's social media, and website.