Current Light Flashes
The official voice of West Florida Electric Cooperative:
March 2023
Save the Date: Annual Meeting is April 29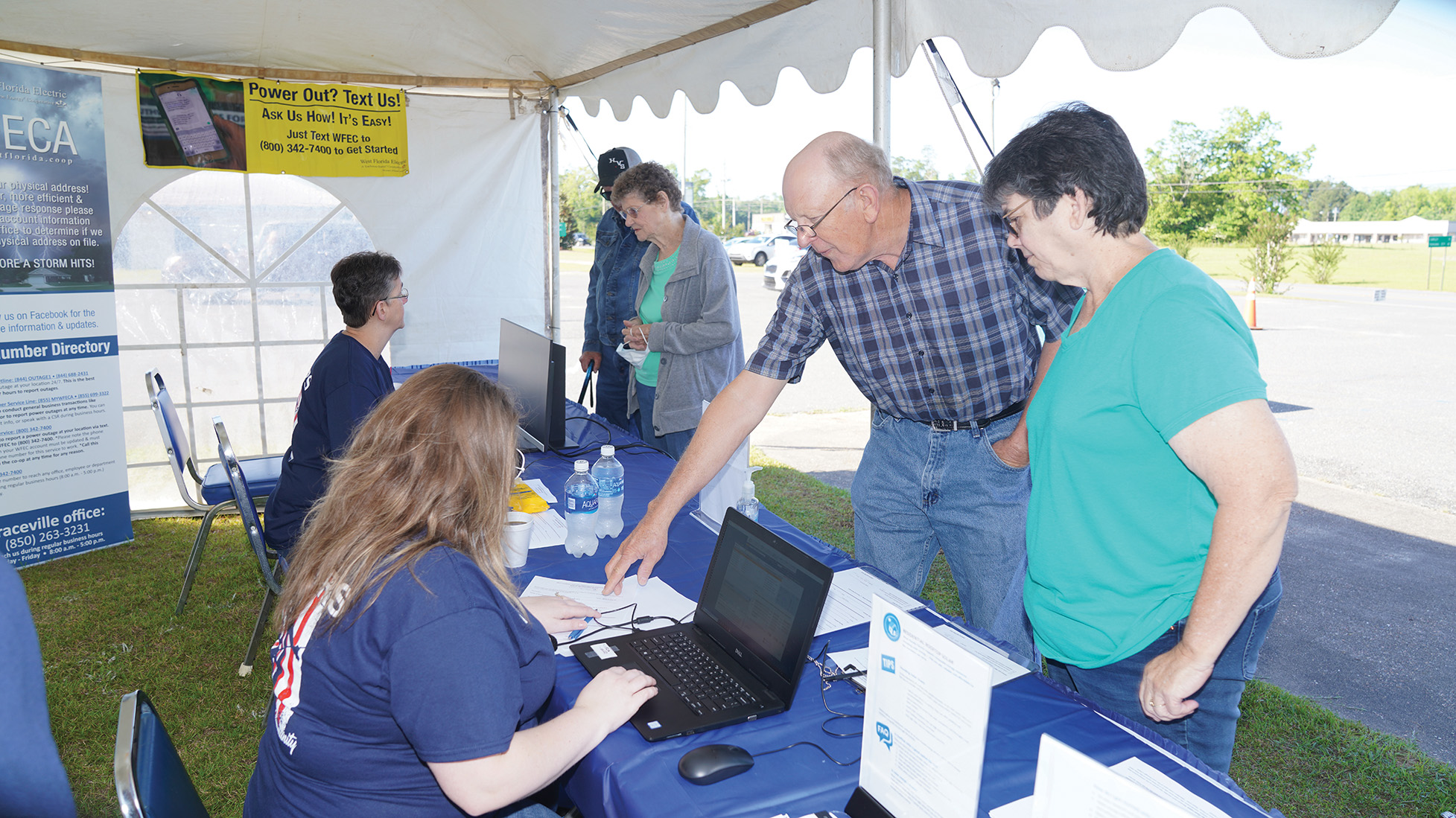 Don't miss a day filled with lots of family fun and entertainment!
Save the date for West Florida Electric Cooperative's Annual Meeting/Member Appreciation Day which will take place in-person on Saturday, April 29. You won't want to miss a day filled with lots of family fun and entertainment!

The Board of Trustees and employees invite all members to join us at the Graceville Civic Center (5224 Brown St., Graceville) from 8:30 a.m. until noon.

The co-op will be giving away a 2004 Chevrolet Impala to one lucky registered WFEC member attending the meeting on April 29. All WFEC members who register at the meeting will also receive a $10 bill credit as their registration gift.

Some of the fun activities taking place throughout the day include:
• Obstacle Courses and Inflatables
• Touch-a Truck
• Free Children's Photo
• Pole Climbing Demonstrations
• Electrical Safety Demonstrations
• Free Kettle Corn
• BBQ Lunch
• Free Soft Drinks
• Gospel Music
• Health Fair
• $10 Bill Credit for Registered Members

Entertainment will be provided by gospel group, Ricky Atkinson & Compassion. They are a South Georgia-based gospel music trio. From a small town called Sylvester, Georgia, in the southwest corner of the state, they travel all over the country taking the good news of the Gospel in song to everyone. Formed in 1999, this year marks their 24th anniversary. Ricky started singing with his family as a young man, and continued throughout his teen years. In 1988, he started singing with his first group, The Campmeeting Boys. In 1991, he formed a male trio called Kindred Spirit and in 1994 he began filling solo dates, which he did for two years. In 1996 he joined The Wilburns from Nashville, Tennessee, and in 1999 he returned to South Georgia to form this group. He is most noted for being one of Gospel music's top songwriters and is also a producer, arranger, publisher and President of Resting Place Music Group. Ricky sings lead and is the group owner and manager. Some of his most recognized songs are: The Valley is for Me, Resting Place, Left Behind, Blessed Be the Name of the Lord, Good Time Today and many more. He has appeared on Gospel Music Television, Dollywood, Silver Dollar City, Celebration Cruises and at many other venues. We hope to see you there!