Current Light Flashes
The official voice of West Florida Electric Cooperative:
May 2023
Weather the Storm with Early Preparation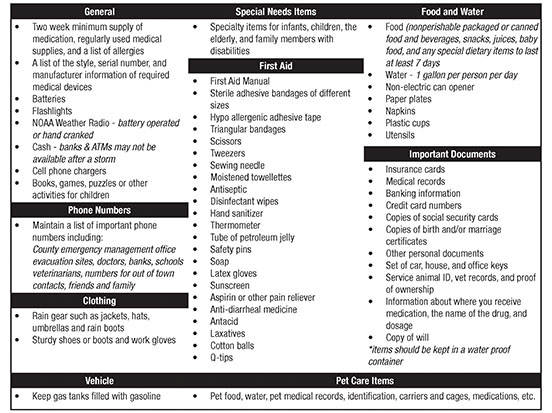 When storms roll in, you need our crews to roll out — day or night. They maintain the power delivery system throughout the year to make it stronger and less vulnerable to threats. That means our lineworkers are conditioned for the difficulties of restoring power when disaster strikes. As soon as it's safe, they respond quickly to get your power back on.
It's important that you prepare, too. Protect yourself and your loved ones by having an evacuation plan and putting together an emergency supply kit to have on hand. See the checklist included below for ideas about items you should include in your family's supply kit.

Always keep extra supplies on hand before you need them. This will help you weather the storm. Another action you can take if bad weather is on the way is to fully charge your cell phones. Should the power go out, you can easily report it through our outage texting service if you have enrolled. To get started, text WFEC to 800-342-7400 and follow the prompts to enroll.
Other ways to report an outage include calling our outage number at 844-688-2431 (844-OUTAGE1). You can also report outages on our website or through our mobile app. Follow outage updates at
www.westflorida.coop. Watch our Facebook page for helpful information, too. Remember to report an outage through the options listed above and not through Facebook.

By being prepared, we can weather the storm together. We will do everything in our power to restore yours. It's another way your hometown electric cooperative is always here for you.